Specific skills] How do you hire foreigners in the hotel business? Comment on visa requirements and exam content
By taking advantage of the newly created status of residence "specific skills", the employment opportunities for foreigners in the hotel and hotel accommodation business have been expanded.
If you pass the exam, you will be able to work for up to 5 years regardless of your academic background or work history, and it is thought that a specific skill visa will have a major impact on the lack of labor in the accommodation industry.
Here, we will explain the points for hiring foreigners with specific skills in the accommodation business and the contents of the Japanese language and skills evaluation exams that foreigners will take.
Background to accepting foreigners with specific skills in lodging business is the increase of foreigners visiting Japan and labor shortages
First, let's look at the current state of the accommodation industry.
The background to the expansion of foreigners' acceptance is the demand for accommodation due to the increase in foreigners visiting Japan, and the labor shortage due to the decline in the working population.
The government has set a goal to achieve 2020 visits to foreigners in 4000.
As a matter of fact, the number of foreign tourists visiting Japan has been rising year by year as the tourism demand for the Olympics has risen.
In contrast, according to the government's estimate, there are already 3 labor shortages in the industry.
This is a situation that is still insufficient even in light of work efficiency, productivity improvement by computerization, and employment promotion efforts of women and elderly people.
In light of the increase in the number of travelers in the future,10Inadequate laborIs expected to occur.
In response to the current situation of the labor shortage, the government has received a certain skill foreigner of 5 from the accommodation industry in the future.210,000 X NUM XPeopleIt was decided.
This number is the 14 largest number in the 7 industry sector that accepts certain skills foreigners.
Acceptance is carried out under the jurisdiction of the Tourism Authority of the Ministry of Land, Infrastructure, Transport and Tourism.
What is the scope of services allowed when hiring foreigners in hotel and hotel lodging businesses?
In the application for status of residence, the contents of work for foreigners areImportant point to decide permission / disapproval.
If you do not fall within the defined business scope, your application may be disapproved, so please check in advance.
Below, we will introduce the scope of the business accepted in the hotel business.
Recognized duties are front, plan, public information, customer service, restaurant service
The business of the accommodation business recognized by the status of residence of specific skills is the following business related to the provision of accommodation services.
front
Planning and PR
Customer service
Restaurant service etc.
In addition, sale of souvenirs in hall, check and exchange of hall equipment, etc.Do related work togetherNo problem. However, please be aware that it is not permitted to perform only related tasks.
The benefits that a specific skill visa brings to the accommodation business are:The number of foreigners who can obtain work visas has expandedThat's the point.
Let's compare the range of the status of residence that you can work with so far and the specific skills in the table.
【Previous Status of Residence and Scope of Specific Skills Visa】
| | | | | | |
| --- | --- | --- | --- | --- | --- |
| Type of status of residence (Visa) | front | Planning and PR | Customer service | Restaurant service | Remarks |
| Specific skills | 〇 | 〇 | 〇 | 〇 | Educational background and work history |
| business Administration | × | × | × | × | Only managerial positions etc. involved in management are possible |
| Technology · Humanities · International work | × | 〇 | × | × | Relevant educational or professional background is required. |
| skill | × | × | × | (I.e. | Foreign food cooks can apply. Senior career. |
Up to now, it is possible to obtain a work visa in the accommodation industry, such as planning, public relations and accounting professionals who have acquired relevant educational background.
Or limited to some, such as foreign cooks with skilled skills.
For specific skill visas,Employment of foreigners is possible with the position of field staff.
This will enable foreigners to respond to foreign visitors, such as having a front desk staff capable of multilingual support.
Accommodation that does not permit specific skill visas | Working in backpackers and love hotels
Even in the same hotel business, the type of inn business "Simple post office sales""Room salesThose that correspond to "can not hire specific skill foreigners.[1] P3 http://www.mlit.go.jp/common/001284808.pdf
In addition, we can not work in facilities such as love hotel which falls under the Sex Sales Act.
As for confirmation of such business form, establishments that employ foreignersPermit of hotel and hotel salesIt is determined by whether you are getting
[Business conditions to which the status of residence of specific skills can not be applied][2] https://www.mhlw.go.jp/bunya/kenkou/seikatsu-eisei04/03.html
Simple post office operation: A structure where many people share the accommodation, and an operation where facilities are provided (eg bed house, mountain hut, ski hut, youth hostel, capsule hotel)
Room sales: Sales to stay for a period of 1 months or more
When it corresponds to the "facility" specified in the Article 2 Article 6 Item 4 of the Sex Industry Act (Example: Love Hotel)
In addition, as defined in Article 2 Article 3 of the Sex Sales ActReceptionCan not be performed by certain skilled foreigners.[3] P6 http://www.mlit.go.jp/common/001284808.pdf
Requirements for Foreign Workers to Obtain Status of Residence for Specific Skills in the Accommodation Industry
Acceptance in the accommodation business is only the specific skill 1.
You do not need to have a specific academic background or career, just like any other status of residence you can work with.
The following 3 points are required of foreigners at the time of application:
Being older than 18
Pass the prescribed Japanese language proficiency test
Passing the prescribed skill evaluation test
In addition, although the specific skills 1 can be transferred on the exam exemption for the completion of skills internship 2, there is no acceptance of technical intern in the accommodation industry at the present time of 2019.
In addition, foreigners who are staying in specific activities (internships) must be careful because they can not take the skills evaluation test described below.
Contents of Japanese Exams and Technical Tests for Specific Skills 1 Required for Accommodation Business
We will explain the details of the Japanese exam and the proficiency test that you have to pass when applying for a specific skills visa for foreigners in the lodging business.
Accepted Japanese Examination and Required Level
Japanese language ability is judged by the following 2 exams.
【Overseas】 The Japan Foundation Japanese Language Foundation Test
【Domestic / Foreign】 Japanese Proficiency Test (NX NUMX or higher)
With accommodation business skill measurement examination
For foreigners who wish to work in the Japanese accommodation industry, this exam is a test that measures whether they have the necessary knowledge for business from both writing and practical skills.
General incorporated corporation accommodation skill examination centerHosted by
Subjects
Your Comments
Questions range
Department of test
Mark sheet type for 60
Knowledge and skills pertaining to front desks for accommodation, planning and public relations, customer service, and restaurant services
Practical exam
Judgment test by speaking about 5 minutes
We have established a minimum line for each subject, with X NUM X% or higher as the pass criteria.
[4]https://www.kankokeizai.com/外国人材特定技能、宿泊業のは初試験は4月国内7ヵ
Foreigners who pass the JLPT / Accommodation Skills Measurement Test and have an employment contract with a business operator can apply for a status of residence for specific skills.
Conducting body, date, and place of Japanese language examination and technical examination of accommodation work
Test name
Implementer
method
Number of times
场所
Japanese language proficiency test
[Domestic] Independent administrative institution Japan Foundation
mark sheet
Conducted 2 times a year
Each prefecture
【International】 Japan International Education Support Association
1 times to 2 times
Confirm with the local implementation organization
The Japan Foundation Japanese Language Foundation Test
Independent administrative agency Japan Foundation
CBT method
About 6 times, only overseas
Confirm with the local implementation organization
Accommodation skill measurement test
General corporate judicial person accommodation business skill examination center
Writing, practical skills
[Domestic] Year XNUM times[Outside of country] in preparation
In Japan, it will be implemented in Tokyo, Osaka and other areas
<Reference:General corporate judicial person accommodation business skill examination center>
5 points to hire foreigners with specific skills in hotels and ryokans
In fact, there are points that companies and organizations that are accepting organizations should be aware of when foreigners are hired with specific skills status at a hotel or inn.
Employers join the council
Direct employment only
Employment contract is only permitted for full time staff
The number of years of employment is up to 5 years
Have an obligation to implement an appropriate support plan
I will explain in detail below.
Requirements for the business owner (host organization) of the hotel business
In addition to the requirements of the regular host institution, accommodation companies and organizations that accept specific skilled foreigners need to meet the following: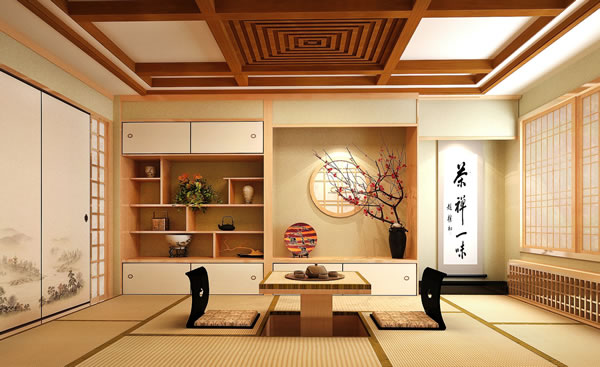 Running inn business with permission of inn / hotel business
Joining a conference established by the Ministry of Land, Infrastructure, Transport and Tourism
Provide the necessary cooperation to the council
Businesses that accept foreigners with specific skills for the first time need to join the council within 4 months after entry of the foreigners.
Please contact the following about the meeting.
Ministry of Land, Infrastructure, Transport and Tourism Tourism Industry Division Tourism Human Resources Policy Office
Phone 03-5253-8367
Recruitment of accommodation business is possible only direct employment, dispatch is not permitted
In the lodging industry, the employment of foreigners with specific skills is with hotels and ryokans.Direct contract onlyIt is recognized.
In the case of acceptance by dispatch, you can not use the status of residence of certain skills.
Employment contract full-time: be aware of peak season fluctuations
Employment contracts with foreigners who apply for status of residence for specific skills have some points that companies must comply with.
Specified working time is full time
That salary level is equal to or higher than Japanese engaged in the same duties
Do not unfairly discriminate on social insurance and workers' accidents because they are foreigners
To be able to get paid when returning home temporarily
Above all, employment contractCertain skills visas can not be granted without full timePlease note in particular.
As specified working hours, at least 5 days a week 30 hours or more are required.
You can not hire certain skilled foreigners during working hours such as part-time jobs.
Employment of certain skills 1 foreigners must not exceed 5 years
The period of stay for certain skills 1 foreigners is limited.
It is possible to hire foreigners who use the specific skills of accommodationUp to 5 years in total.
After employment for 5, the foreigner must either return to his home country or obtain an appropriate status of residence other than specific skills.
In the case of hiring a large number of foreigners, follow the upper limit of 5 of your stay to plan your recruitment.
With the support plan that the host organization should carry out
When hiring specific skills 1 foreigners, the host organization needs to create and implement an appropriate support plan.
The required assistance plans include pre-entry guidance, airport transfers, support for securing a residence, and the provision of information necessary for work and life.
These support plans areEmploying company is obligedIt must be done.
We can use in such a situation! Case example of utilizing the status of residence of specific skills in the lodging industry
Lastly, we will introduce the case that is expected in the hotel business, under which circumstances it is possible to utilize the status of residence for specific skills.
I would like to employ a multilingual staff at the hotel
With the start of the Olympic Games in 2020, the demand for multilingual support is increasing at tourist destinations.
Not only English, but also the ability to support languages ​​in countries with many foreigners visiting Japan, such as Spanish, Chinese, and Korean, is a great advantage for accommodation.
At a hotel or inn you want to hire foreigners who are fluent in language for the front desk staff, you can use the status of residence for specific skills.
I would like to invite staff working at overseas hotels of group companies to Japan
Specific skills visas can also be used to bring in foreigners from abroad.
I would like to hire staff working at overseas group hotels of group companies at Japanese hotels for several years. For training, I want to call for a certain period.
Even in this situation, specific skill visas are available.
We want to employ foreigners familiar with a specific country in public relations to attract foreigners visiting Japan
Employment of marketing staff, such as public relations and planning, can also use specific skill visas.
When attracting foreigners from overseas, if there are foreigners who are familiar with the local circumstances, it is possible to plan more attractive package tours and devise advertising methods.
Summary: The use of specific skills for the hotel industry is a chance to resolve labor shortages
The status of residence of specific skills can be used within the scope of work for which a workable visa could not be obtained so far, and it has a great advantage for businesses engaged in the accommodation business.
In order to prepare for the increasing number of foreigners visiting Japan, I would like to employ staff capable of multilingual support.
I would like to employ part-time international students who work in the field as full-time employees.
I would like to hire a staff who is familiar with the locality to attract customers from overseas.
In these cases, specific skills can be leveraged. However, when hiring certain skills foreigners, it is important to remember the obligations required of the company that is the host organization.
Understand the contents of the employment contract and the implementation of the support plan before hiring.
japanese visa, live in japan, tokutei guinou visa, work market in japan, working in japan
Be the first to receive our updates – click here
Accommodation
The business that the 1st specific skill foreigner of accommodation is engaged in will be the following.
It is possible to additionally engage in related work related to these operations (eg, in-house sales, inspection of in-house fixtures, in-house cleaning, etc.) in addition to the front desk, planning, public relations, customer service and restaurant services in accommodation facilities. .
Currency Converter
Currency Converter: JPY/USD